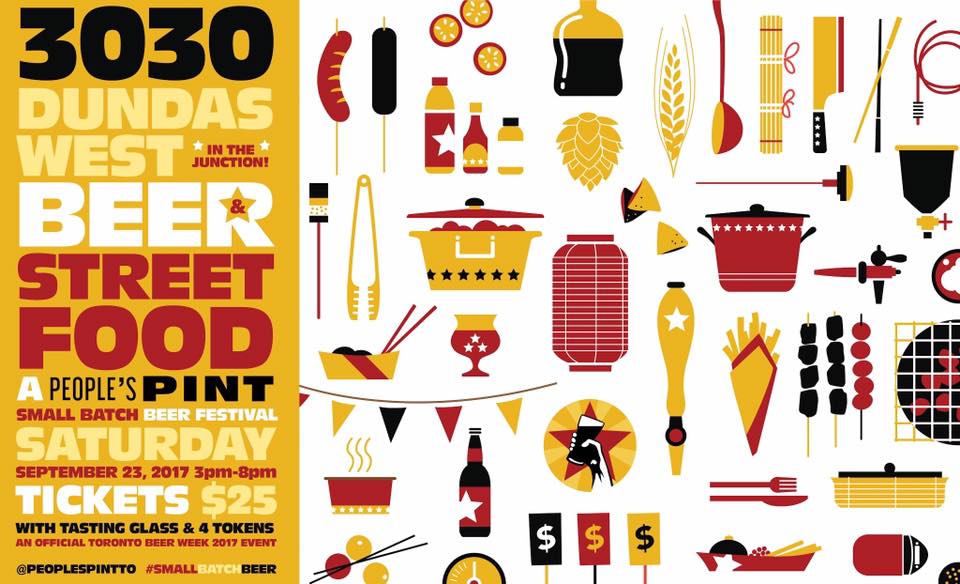 October 8, 2017 - Comments Off on Event Recap: Small Batch Beer Festival by People's Pint
We were stoked when Doug Appeldoorn of People's Pint Brewing Co. asked us to take part in their annual Small Batch Beer Festival – Sept 23, 2017.
But how is this different than another Toronto beer festivals?
With small batch, mostly homebrews, this is exclusive stuff! Only 5 gallons exist. That means once it's gone, it's gone. It's not mass produced. There is a certain charm and craft that goes into small batches. You can really taste the love in each drop, can't you?
The Brew
Just two weeks before the event, we hauled our homebrewing equipment to Junction Brewery to brew a small batch of our first release, Easy Tiger Lemongrass Ale.
We brewed along side some other great brewers including Ed Hitchcock brewing his sweet potato Belgian Strong and People's Pint's Pietro Caira brewing a mango milkshake IPA.
For the most part, the brew day was smooth sailing.
A few days before the event we "dry hopped" with some fresh lemongrass and the initial taste test was perfect!
The Event
We set up our table and we were ready to serve some Easy Tiger!
We were met with a lot of positive feedback. With even some return customers.
The tap was running the entire event from 3pm to 8pm and we were met with the worst case scenario, we left with an empty keg! Such a flatteringly good sign.
Final Thoughts
I think we will bump up the lemongrass aroma and flavour in the beer for future batches. When you say lemongrass, you must give the people what they want.
Overall we are amazingly encouraged by everyone that turned out to the event and showed support. Thanks to our family and friends who came out, everyone who got to try our beer for the first time, and the guys at People's Pint for inviting us to such a great event.
Can't wait until next year!
Related